Astonishingly, we are halfway through 2019, which is the twentieth year of the "new" millennium. My first flight in 1960 was forty years before the twentieth century ended, a sobering reality. Which led me to ponder how flying has changed through my particular (peculiar?) lens in the new century compared to the one I was born in.
So, here are my top-of-mind lists of flying differences from the old century to this one.  I don't aver these lists are comprehensive, but they do represent flying elements important enough to bubble up for me:
20th CENTURY OLD
Relaxed security – Showing up at the last minute was no problem in the latter decades of the twentieth century.  North Carolina Governor (1961-64) Terry Sanford when he later became President of Duke University was famous for arriving at the Raleigh/Durham airport literally minutes before his plane was to depart and running to board.  I've done that myself, though not routinely or by choice.  I sure don't do it now.
Smoking – Cigarette smoking was allowed in the rear of the plane.  Even cigars were okay on some carriers, such as in the back row of First Class on United 747s. I was on a JFK/LAX 747 flight with David Frost in the late 70s where he smoked Cuban cigars all the way across America.  Could you smell it throughout the plane?  Absolutely, but in those days, nobody much complained about tobacco smoke.
Unlimited checked bags – Who cared then how many steamer trunks you brought and checked?
Gradual use of Jetways at all airports, not just small ones – I remember when jet bridges were a novelty.
Cheap and nearby airport parking except at big cities – These days at RDU I am happy to find a pricey parking place in a close-in deck at all.
Weekend deals on rental cars were for years so good that I rented every weekend for pennies.  Avis and Alamo weekend rates were cheaper than driving my own car and parking it at the airport all week.
Propjets on thin routes – I used to fall asleep to the soothing drone of the propellers.
747s and Concorde – I greatly lament their loss: the glamour, romance, glitz, luxe, comfort, speed.
Everyone dressed up to fly – No man would think of boarding a plane unless dressed in a coat and tie, even on weekends, except maybe on a nonstop to Hawai'i.
Caviar and Krug in International First Class – Endless quantities of Beluga and Sevruga Black Sea caviar were served, all washed down with vintage Krug, not that plebian Dom Perignon swill.
Hub flying – All of a sudden, hubs everywhere, with vanishing point-to-point flights.  Hope you like connecting!
LCCs – Low cost carriers proliferated, with fast turns and cheap fares which Pacific Southwest Airlines (PSA) perfected on the West Coast, but Southwest copied the model and reigns supreme.  (PSA was purchased by US Air to gain California market share, which US Air then squandered after foolishly abandoning the quick turns and friendly service that PSA was famous for.)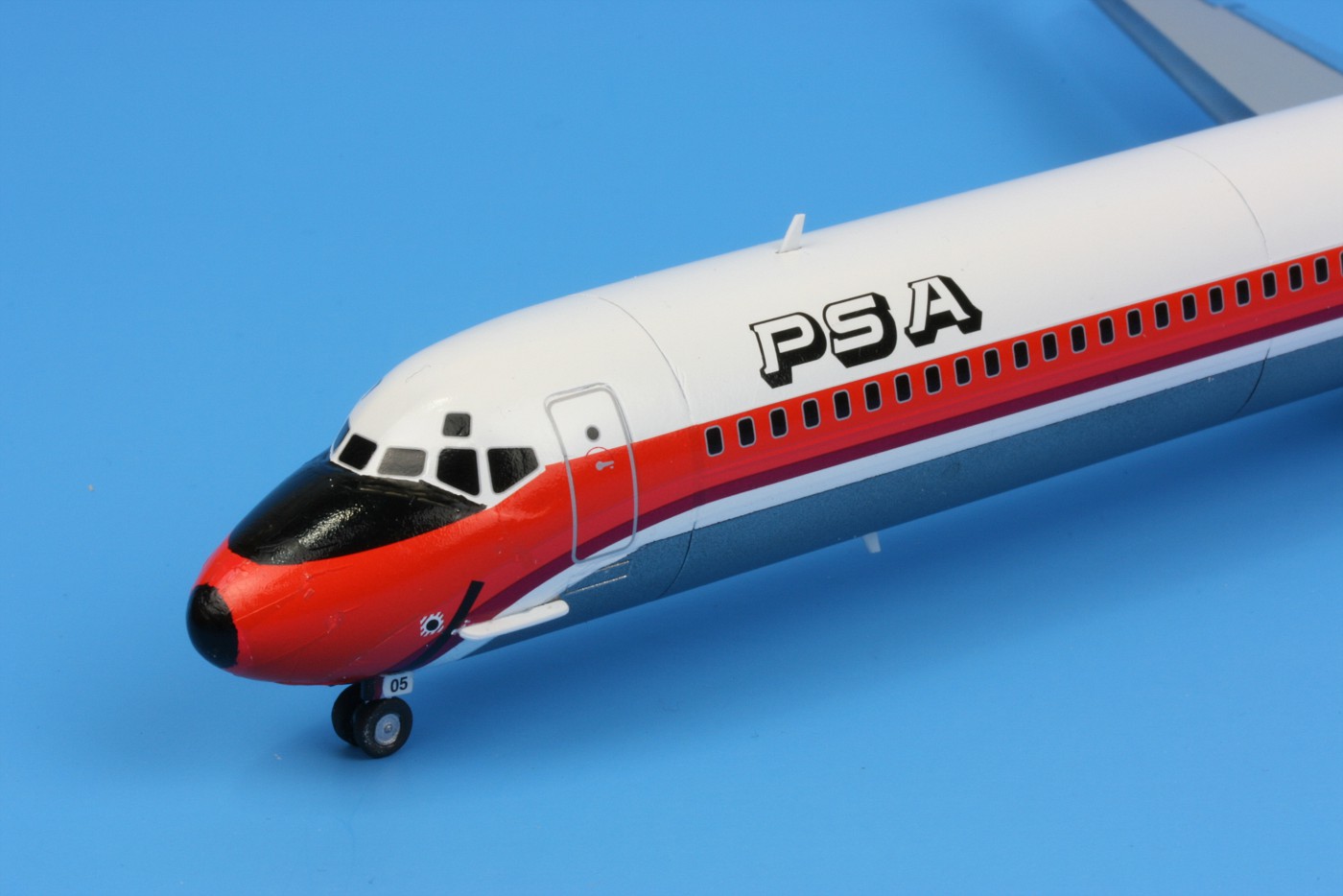 Deregulation (1978). Then mergers spelled the demise of so many once-proud airlines: Eastern, TWA, Braniff, Pan American World Airways, Continental. PSA, Piedmont, National, Aloha, Northwest Orient, Ozark, Allegheny, Western, and on and on.
Decline in service, especially schedule reliability and in-flight
Evolution of Business Class paced decline of real international First Class.  For example, "Club Class" started in 1979 on British Airways as a tip of the hat to frequent BA customers by simply not assigning center seats in coach just behind First Class and offering free drinks. PanAm's version was called "Clipper Class" and both soon escalated to a real cabin, better chairs and service.
Pre-frequent flyer loyalty programs – For example, Eastern's Executive Traveler program (called ET) was by invitation only and offered routine space-available free upgrades to First Class based on who got to the gate soonest.  Several times at RDU in the 1980s I beat out UNC Basketball Coach Dean Smith on sit up front by simply getting my name on the ET upgrade list ahead of him.  He would glower at me relaxing in First Class as he slouched dejectedly back to coach. Delta's Flying Colonel program, also by invitation only, offered use of secret airport lounges.  Eastern's Commuter Desk 800 number, an independent benefit from the ET program, could get me out of any flying trouble anywhere.  The Eastern Commuter Desks were staffed by 2 or 3 rez pros who were authorized by the airline to do anything to get their best customers out of trouble.  It was perhaps the best perk I ever had from any airline.  Eastern Commuter Desk personnel were the airline's most powerful loyalty tool.  And they were funny and nice, too.
Heyday of Frequent Flyer programs – The mileage bonuses in the programs' early days of the 1980s were wild!  In 1987-88 on Delta alone, I think I accumulated over a half million frequent flyer miles.  Combined with generous awards that were most always available. Nice memory in contrast to today's arid frequent flyer world.
Codeshares – an idea that sometimes worked and sometimes didn't (then and now).
Lie-flat sleeper seats in Business Class – The end game of what began as a coach seat with the adjacent one left empty.
When International First Class was a flying Barcalounger – In the 70s and 80s before Business Class was mature, International First Class seats were just big, cushy chairs with a lot of recline.  I remember loving the First Class compartment on Sabena 747s JFK/BRU and on Air New Zealand 747s LAX/NAN long before I ever heard of a sleeper seat.
747 upstairs lounges exclusively for First Class – There was nothing finer.
Flipping CRJ-50s everywhere – I need say no more. The first generation of fifty seaters were agony to fly in.  Though I will give the CRJ the airplane egalitarian award for misery: Every seat was equally uncomfortable.  I still avoid them, though many have, thank God, been retired.
Advent of airline computers to finally take over seat assignments – Remember the stickered seat assignment cards that gate agents had? It made gate agents the literal gatekeepers of comfortable seats, their often fickle choices of where you sat disconnected from loyalty or revenue realities.  If the gate agent didn't like you, you were getting a center seat in the back, and it didn't matter how much money you spent, how often you flew, or whether you were pals with the airline's president.  You were going to be miserable.
 21st CENTURY NEW
9/11 security and anxiety – TSA still seems like the doorway to a police state to me.
Death of frequent flyer programs – We all know this story well.  Woe is us.
It's an RJ world – Okay, many of the newer models are more comfortable than the first gen of hateful CRJ 50 seaters, but still an uncomfortable ride. And you have to "gate check" carry-on, too.  Bummer.
The tyranny of tiered elite loyalty programs based on revenue has killed free upgrades for most of us.  I've watched many an Executive Platinum on American turn away in shame and disappointment from the monitors announcing upgrades.  As a less-than-zero Lifetime Gold in the AAdvantage program, my 36 banked 500-mile upgrades mock me for foolishly buying and earning awards that can never be used.
Paying for seat assignments if you are not elite on the major airlines, and paying for them anyway on some airlines.
Paying through the nose for checked bags unless you are an elite, one of the biggest airline scams of the modern era.
Segmentation of fare bases – Basic economy, main cabin, slightly better coach with 3 inches of extra seat pitch, first class.  What a racket!  Those poor basic economy folks are treated like scum: no advance seats, pay for bags, board last and sit in the tail.  I'm surprised airlines don't charge them to use the lavatories.
As competition has shrunk, huge fare differentials at both hub and little cities – Such as Fargo, Billings, Greenville (SC), Minneapolis, Newark.  It's sometimes cheaper to fly to a distant overseas city than to Houston Intercontinental.
The dehumanization of comfort in coach as row spacing (pitch) and seat width declines evermore.
The Premium Economy phenomenon – On overseas legs, the slow maturation of Premium Economy becomes the new Business Class while Business has largely murdered International First.
Spiraling, no-sense airfares, especially in international Business (examples: Delta One to Johannesburg–$10.518 versus $1054 in Main Cabin; Cathay Pacific "sale" price in PE to Hong Kong-$2700, hardly a bargain).
Window shades down from gate to gate – This trend was started by the airlines several years ago routinely asking passengers on arrival to close the shades to keep the interior from overheating in the summer when the A/C wasn't on between flights.  Unfortunately, the practice has accelerated as it paralleled the tendency of a lot of passengers to bury their noses in devices: smartphones, tablet, laptops.  I've noticed many do not even bother to look out the window for takeoff and landing now, their focus instead on the tiny screen.  Jaded, they seem to take for granted the marvel of flying, as if it was a transit bus to and from work.  I have long preferred aisle seats so I can get up and down easily, but these days I often ask for a window so that I can control the shade.  I still like to watch the skies.
Sure, there's more—a lot more.  But that's a good start.
WHAT'S NEXT?
Those wretched "saddle" seats that airlines have been toying with for a decade already, an idea that just won't die. I've adjust to a lot of discomfort flying over the last 60 years, but this is the limit for me.  Since I can no longer afford to routinely fly international business class, I am grateful to escape coach in Premium Economy whenever possible.
In Sweden, some activist teens condemn flying for its impact on climate change.  Time will tell if this is an anomaly or a trend, an existential dilemma for our time.  Perhaps the teens would compromise and ride in an airline saddle seat if doing so cut their individual carbon emission share by more than half.  Just a thought.